Real Results - Emerald Green Laser Treatments
Lose Fat & Inches Fast with Emerald Green Laser
No matter how much physical activity you get or how good your eating habits are, there are still stubborn pockets of fat that just won't relent no matter how hard you go after them.
When your target areas still hold pockets of fat you get discouraged and discouragement never motivated anyone to push forward toward a goal. At BodEnvy Weight Loss Clinic we know that to stay motivated you need to see real results.
Lose Up to 1/2 to 1.5 Inches

Per Visit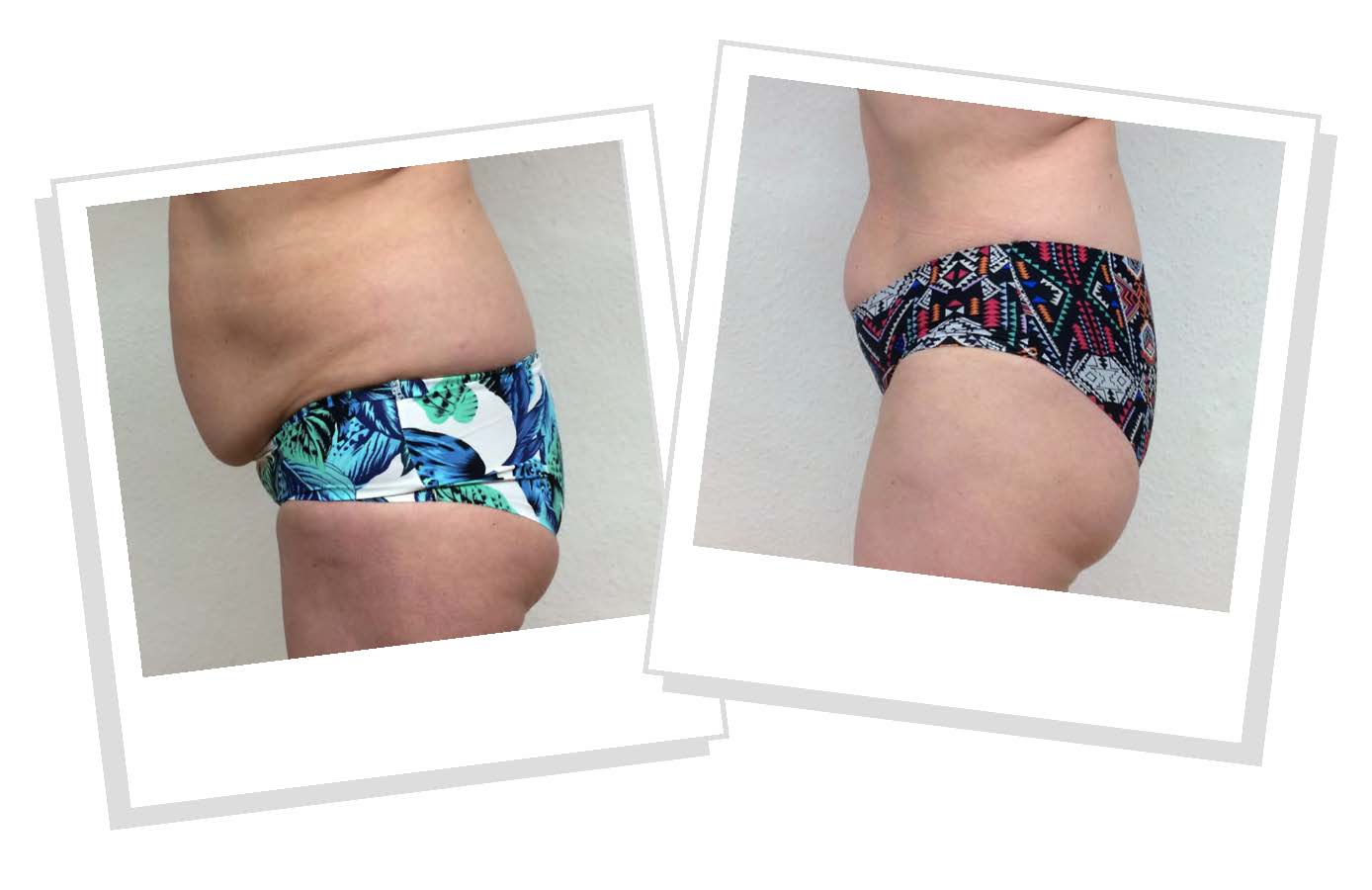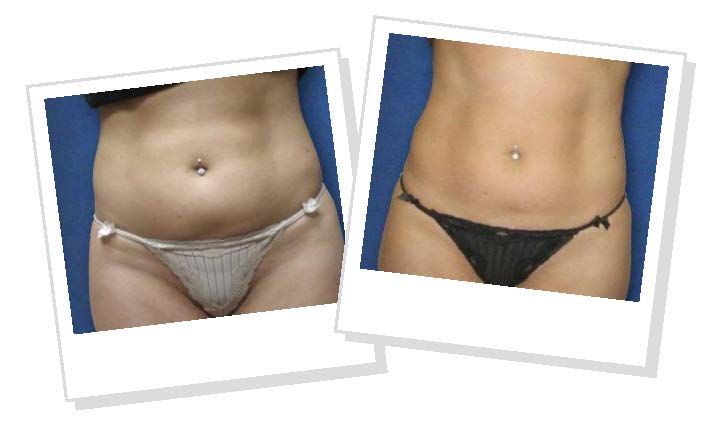 * These photos are before and after photos after using Emerald Green Laser. Results may vary greatly. Photos care of Erchonia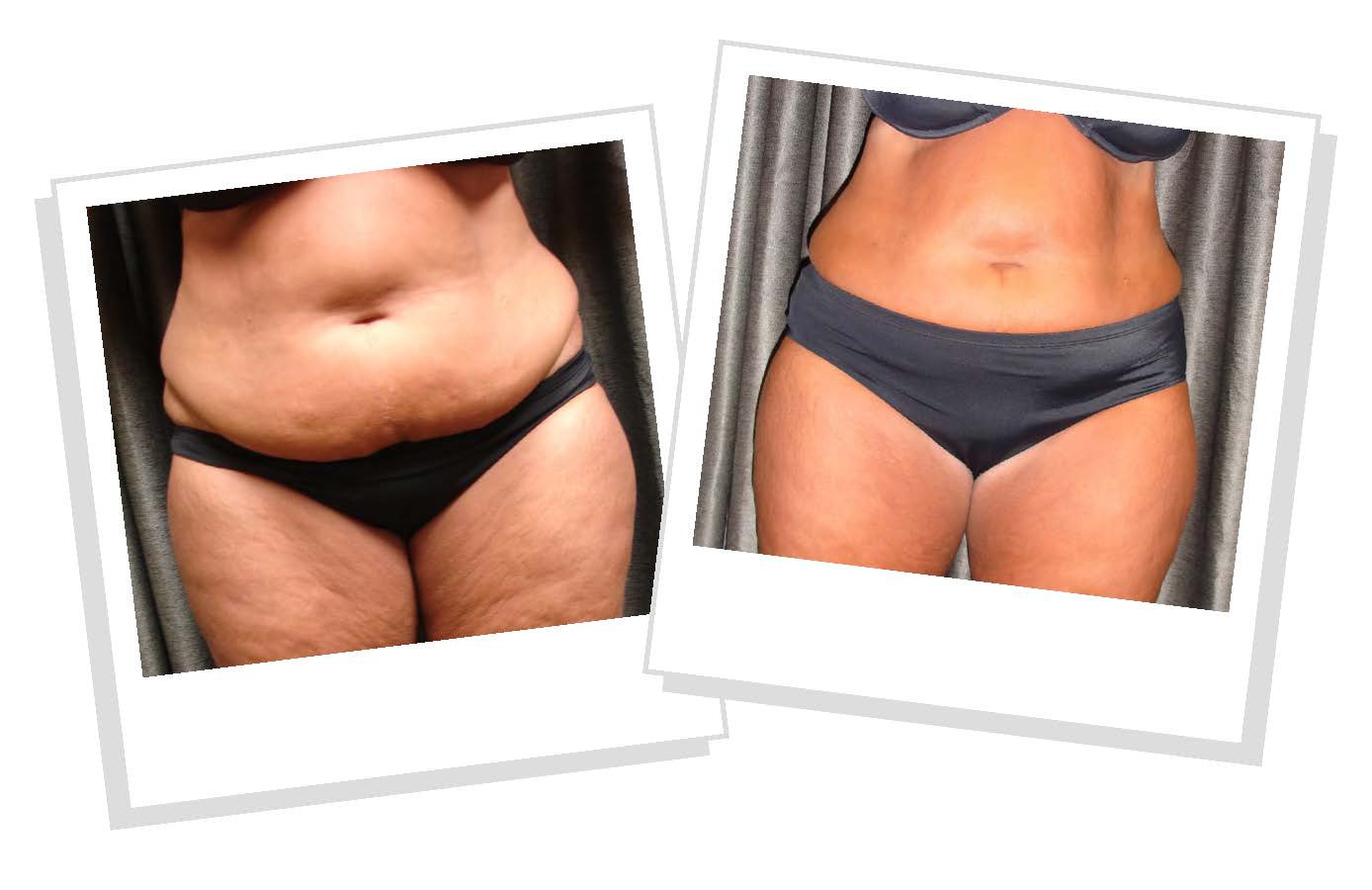 Real results are what we're all about.
We know that your weight loss journey has no doubt been peppered with fad diets and all manner of weight loss programs in an attempt to lose weight. You want to achieve the body weight that makes you stand taller and walk prouder. And now you've committed to our weight loss plan and you're wondering if you can stay motivated and reach your goal.
Here's the good news: We have science and technology as part of our motivation arsenal.
Meet Emerald Green Laser, the fastest fat-destroying technology to date. Here's how it works:
This non-invasive, painless treatment is so relaxing you may just nap during your session. While you dream of fat cells dying it will actually be happening in your abdomen and buttocks, delivering a circumferential reduction you can see and feel.
The laser perforates fat cell walls releasing triglycerides or fat from the cell. This process continues over the next 36 hours until the cell perforation is closed. The released fat is flushed from your body through natural metabolic processes.
Here's the best part: clients routinely lose between ½ to 1 ½ inch during the process. Immediate results.
Now that's motivation we can believe in!
Your real circumferential reduction is waiting. It's called Emerald Green Laser.
Contact us today and let's get started!